The TRUTH about 2012:
Part 1: Sources of ancient wisdom:
Nostradamus Had the Scoop, in a Very Obfuscated Way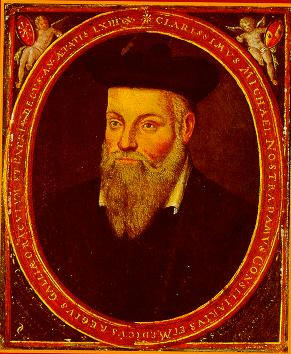 Michel de Nostradame (or "Notredame") (or "Nostradamus" as he later Latinized his name) (or "The N-Dog" as he was known to his friends) was a French prophet who lived between the years 1503 and 1566. Following a career in medicine, he became fascinated with the occult and began writing books of prophecies. He became the Jeane Dixon of the mid-sixteenth century, with his prophetic advice sought by nobles and the wealthy.
Fearing persecution by the Catholic authorities in France as a heretic, Nostradamus sometimes obscured his prophecies through a combination of word games and use of multiple languages - most notably in his masterwork Les Propheties ("The Prophecies"), which began publication in 1555. Nostradamus based his prophecies on his understanding of judicial astrology, which at the time was considered a science and not inherently heretical. (Of course, modern authorities inform us that Nostradamus knew he was headed for Hell because of his occult interests.) The vague nature of the prophecies helped make them popular with his clients - eventually including the Queen Consort of France - who could read them in many ways.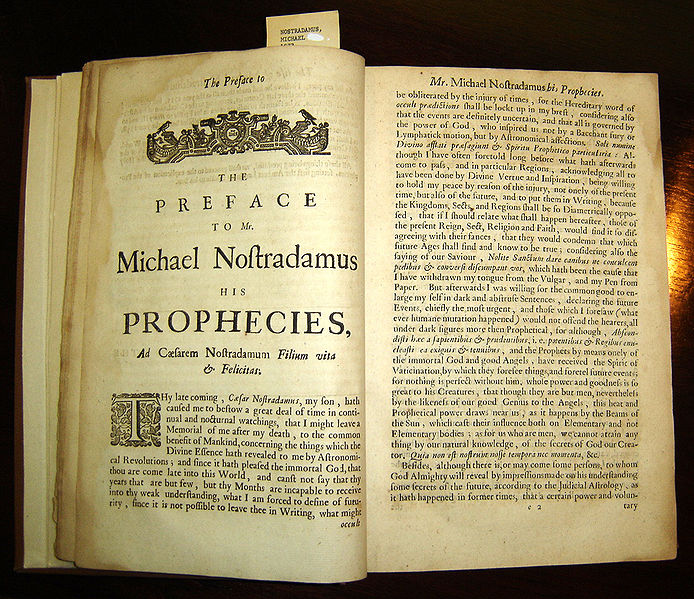 Nostradamus eventually published more than 6,300 "quatrains" of prophecy, although a small number of his later prophecies have not survived to modern times. His most popular works included Les Propheties as well as annual "almanacs" of prophecies which he issued each year from 1550 until his death in 1568. Many of his prophecies are based on the contents of the Mirabilis Liber, a book of prophecies which was basically The Late, Great Planet Earth of the 1520s. The works of Nostradamus include not only prophecies but medical textbooks (including information on the preparation of cosmetics) as well as a translation of Egyptian hieroglyphics (called the Orus Apollo) which turned out to be completely wrong. Due to the book publishing processes of the time, in which typesetting was done by dictation, numerous differences are found between different editions of Nostradamus's works.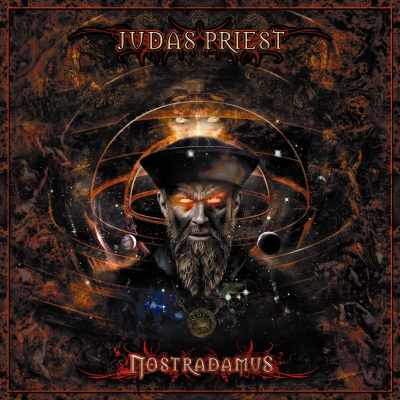 We can see from scholarly research that Nostradamus accurately predicted many events, including:
Or maybe he didn't. But whatever.
Some critics, no doubt controlled by insidious forces in the Mainstream Media, the Government and/or major corporations have made so-called "debunking" claims like that the popularity of his quatrains is due to the ardent horde of his disciples who continue to this day to hyperbolize, bowdlerize, and invent in order to perpetuate his fame." Other tools of our corporate overlords will perpetuate bunk like the idea that Nostradamus was writing deliberately vague predictions about 16th-century Europe which pleased his clients but were difficult if not impossible to disprove. But I think we all know better.
However, Internet sites containing highly-enriched truthium like SatansRapture.com, Nostradamus2012.com, 2012-decoded.com and others show us the truth - that the predictions of Nostradamus indicate:
Nostradamus predicted the arrival of a comet or similar celestial body which would destroy humanity in the quatrain "In the Year 1999 and seven months the great King of Terror shall come from the sky. He will bring to life the King of the Mongols. Before and after, Mars reigns happily." Since we all know the horrifying legacy of the great comet strike of 1999, the accuracy is undoubtable. This lines up well with the predictions of the coming Planet Nibiru disaster - wherein despite NASA's covervup, we know that a rogue planet will be returning to the Earth's orbit in 2012 and causing serious bad crap. Nostradamus even tells us where the planet will strike: "At the place where Jason built his ships, there will be such a great sudden flood that no one the land will have a place to fall on. The waters mount the Olympus Festulan." This appears to indicate Greece, but if you build ships and your name is Jason, I would keep my insurance current if I were you. Even the Hindus and the Bible confirm Nostradamus's predictions. According to SatansRapture.com, "The Hindu Religion also believed the "gods came to earth" in the Sacred Year of 432,000 BC ... In Gen: 6:3,YHWH GOD told Noah, 'My Spirit will not always strive with man. Therefore his years will be 120' ... Now if we divide 120 years into 432,000 years, we get 3600 years, the time the Sumerians believed it took NIBIRU to make a complete revolution around the Sun as it passes earth ... That means a 'year for the Comet Planet' is 3600 years vs 360/365 days for an earth year. This is almost reminiscent of The Bible where as it reads, 'A DAY WITH THE LORD IS AS A 1000 YEARS.'" Sounds pretty clear-cut to me.
These websites also provide insights including the fact that President Obama is the predicted 2012 antichrist. We think the conclusion is obvious: that Nostradamus is telling us from beyond the grave that imminent disaster is looming for the Earth in 2012. Combined with what is already known about the ominous predictions of the ancient Mayans about 12/21/2012, the coincidence is unmistakable. Given his uncanny accuracy in predicting other things which are vaguely described and happened later, the evidence is overwhelming.
Part 2: Evidence of the coming catastrolypse:
The Hidden Secrets of the Cross of Hendaye - and Boy Are There a Lot of Them
The secrets of the 2012 catastrolypse are not all as obvious as the end of the Mayan calendar (CLICK HERE to read our detailed analysis of its portents of doom), the prophecies of Nostradamus (see here for our detailed explanation), or the graphic depictions of Himalaya-destroying tsunamis in the popular documentary film "2012". Some secrets are hidden in obscure locations and protected by layers of symbolism and arcane knowledge, concealing terrible things such as the secrets of the world's end, or the dialogue in a Dan Brown novel.

One such key to the 2012 mystery is encoded in the famed Cross of Hendaye. The Great Cross there hides a prophecy that can only be unlocked with the knowledge of medieval mysticism, alchemy, the works of shadowy occultist Fulcanelli, the philosophy of Chilaism, and possibly the Dewey Decimal System.
Located in the coastal village of Hendaye on the French/Spanish border is the Church of Saint-Vincent. Outside that church is a stone cross, rumored to have been created in Germany during the 1600s at the behest of the Rosicrucians but later moved to Hendaye in the 1800s. This may have been because someone asked the Cross whether it wanted to live in Germany or in a French resort town.
The Great Cross of Hendaye is, unusually for a Christian monument, inscribed with a variety of alchemical symbols of unknown meaning. When interpreted in a certain (i.e. "correct") way, they are believed to represent a schematic of the legendary alchemists' Philosopher's Stone and provide detailed clues to the end of the world.
The modern fame of the Cross of Hendaye is largely due to the work of "Fulcanelli," a shadowy figure purported to be a 20th century French alchemist and occult writer. (CLICK HERE to read our detailed analysis of Fulcanelli's part in the coming 2012 catastrolypse.) Using detailed knowledge of alchemy, medieval occultism and ancient texts, Fulcanelli interpreted the Cross of Hendaye as a hidden guide to the world's end.
Some researchers have called this "the great MacGuffin of human history." (As the reader doubtless knows, a "MacGuffin" is a term coined by Benjamin Franklin to mean the central object of a movie's plot which drives the action but may later turn out to be less relevant to the ensuing developments. Examples include the "Maltese Falcon" in the film of the same name or the Magic Hair Cream in "Grease.")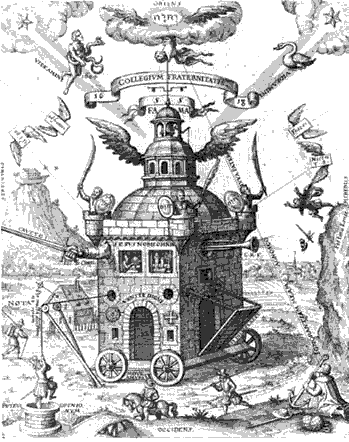 So what does the Cross of Hendaye really tell us? The indisputable facts are:
The cross, when (mistakenly) taken at face value, is a stone monument with a traditional Greek Cross on top of a narrow pillar with a four-sided base. All of these components bear markings or inscriptions which are either decorative flourishes or are filled with esoteric occultist messages containing details of the world's forthcoming doom. The cross itself contains an inscription in Latin ("OCRUXAVES PESUNICA") which is either a.) an incredibly common phrase with a grammatical error, or b.) a secret reference to esoteric philosophy instructing us that the movement of the sun is linked to a forthcoming cyclical renewal of all things in flames. You would also be forgiven if you thought it was a spell from Harry Potter. A further clue to the mystical nature of the cross's symbology clearly indicated by another inscription ("INRI") which can be interpreted as either a.) the most common Latin abbreviation for the title of Jesus Christ, or b.) having a secret meaning linked to Rosicrucian alchemy and the belief that the world will be made new in fire. The base of the cross bears four images. The first three are astronomical symbols, including a starburst, a moon, and an angry-looking sun face surrounded by stars. The fourth panel shows an engraved oval (sometimes called the "mystical almond") split with a cross and showing four "A"s, one in each quadrant. As interpreted by the mystic Fulcanelli, these - when taken with the inscriptions above to decipher the four panels below - spell out a prophecy that the world will end with Christ's return and be remade new at the next Galactic Crossing in 2012. Of special importance is that the cross uses similar symbolism as other clues left by secret occult organizations such as the Rosicrucians and Knights Templar - which is how 2012 is clearly linked to the New World Order . Honestly, I got a little lost trying to understand this whole part but I'm sure it makes sense.
The cross also "hints at a 'Place of Refuge' that will be untouched by the calamities." It is believed by some scholars that this refers to Cusco, Peru; while others believe it is a very specific plot of land in El Rancho, Colorado - address available upon request - which it just coincidentally happens that you can buy at very inflated prices if you're interested.
Part 3: Evil agents behind the conspiracy:
More Unnecessary Sequels: The Fourth Reich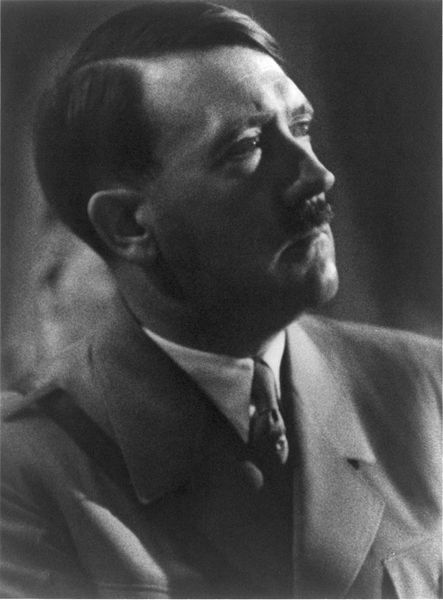 When looking for the true evil conspiracy behind the coming 2012 catastrolypse, the first place to look is obviously: the Nazis. Don't let their apparent defeat 65 years ago at the hands of Dwight D. Eisenhower, Josef Stalin or Indiana Jones fool you: they are very much around and still plotting to take over the world, enslave non-Aryan peoples and force everyone to purchase Volkswagens. They just appear to be taking their time about it.
The Nazis are astonishingly still around - just like Blockbuster Video
The Corporate Media perpetuates the myth that the danger of the Third Reich purportedly ended in 1945 with flimsily documented events like Hitler's death; Germany's capitulation and subsequent partition for 44 years; the capture of the Nazi regime's surviving leaders and their suicides or imprisonment or execution after the Nuremberg trials; and the decades-long search for Nazi escapees. Dupes of the Corporate Media and their (potentially alien) overlords will also spew bunk like saying that if the Nazis had massive hidden resources and advanced secret weapons, they might have used them to do something trivial like "win World War II." However, those with an eye for the truth know better.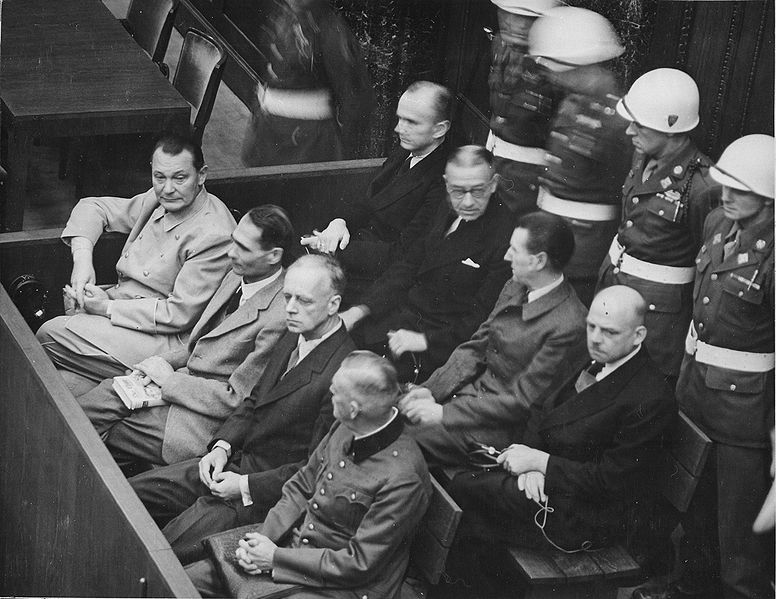 Just take a quick look around the truthiness-saturated Internets and you will find clear evidence of the Nazis' survival. These include the insidious "Operation Paperclip" in which Nazi scientists were secreted away and the Gestapo was absorbed by the CIA; the "Boys from Brazil" secret defection of Nazis to South America (note: if you search for "Boys from Brazil" on Google, turn the image search to "safe" mode); and the sinister plots to save Hitler's brain and/or clone Hitler's feet.
The Fourth Reich
You may be thinking, "a fourth reich? I have trouble keeping track of the first three." While this is a common problem, it's vital to understand what the "fourth reich" conspiracy is and how the Nazi collaboration with the New World Order may culminate in a 2012 world takeover. According to Wikipedia, "This neo-Nazi conspiracy is said to be animated by an 'Iron Dream' in which the American Empire, having overthrown its Zionist Occupation Government, gradually establishes the Fourth Reich, formally known as the 'Western Imperium,' a pan-Aryan world empire modeled after Adolf Hitler's New Order and the religious aspects of Nazism, as the best hope for the survival of Western civilization under the threat of the Judeo-Masonic conspiracy." Got all that?
But who are the conspirators behind this fourth reich to come? Will this modern German reich result in wholesale destruction and enslavement of humanity? Or will they just promote St. Pauli Girl beer and make Amtrak finally run on schedule? Possibly both. So what, really, is the fourth reich?
Many call the rise of Dutch ultranationalist politician Geert Wilders a resurgent fourth reich, aimed at reuniting the former Nazi-controlled Greater German Empire under a German-led European Union. This is very interesting to Europeans but frankly since it appears to be more concerned with controlling cheese production and BMW exports rather than world domination in 2012, we'll move on from this one.

---

Some believe that the fourth reich is a tool of the Antichrist, to be brought about through worship of Egyptian gods, secret mind-control drugs in vaccines, implanted bio-chips and the B.E.A.S.T. control system. This control system, which also goes by the name "Project L.U.C.I.D." is a joint work of the Gestapo, CIA, IRS, Interpol and other agencies apparently including the USDA (perhaps they will force everyone to have their Recommended Daily Allowance of 14 key vitamins and minerals). This fourth reich will apparently involve not just Nazi occultists but also all the aforementioned government agencies, Lucifer in control of the entire Catholic Church, and the Freemasons. I admire their willingness to be inclusive, but to left the werewolves out of this is just really uncool.

---

Others suggest that the fourth reich is a plot by the Bush family. It begins with Prescott Bush reportedly serving as financier for Nazis; somehow involves the Yale Skull & Bones society, Aimee Semple McPherson and (of course) the Antichrist; and ends up with George W. Bush using the 9/11 terrorist attacks as his version of Hitler's "Reichstag fire incident" to increase government powers and subdue internal dissent. I didn't finish reading it but I'm pretty sure that the Texas Rangers and Billy Bush are somehow involved too.

---

Still others believe that President Obama is the leader of the fourth reich, using inner-city children's after-school programs as an analog to the Hitler Youth which will presumably conquer America through pickup basketball games. Obama is, according to these researchers, a secret pawn of David Rockefeller and Zbignew Brzesinski, who is planning to enslave America through the "fairness doctrine", military police operations and T-shirt sales.

---

Yet other writers believe that it is a conspiracy of international bankers, Jews and Illuminati who are forming a New World Order based on principles of them being really rich and you not being rich.

---

It may also be a Detroit-based motorcycle club founded in 1967 which occasionally does charity benefits.
So to be honest it looks like the whole Fourth Reich thing is really disorganized and just not getting it done in terms of having a really solid plan to enslave the world by 2012. Frankly these groups all need to buy DayPlanners and maybe hold some touch-base calls every so often, o r they are totally going to get left behind by the other sinister organizations that are really focused on their 2012 plans - like the Illuminati, the Freemasons, and the Girl Scouts. But you didn't hear about that last one from us.
Part 4: Vehicle of Earth's destruction or salvation:
Nazi UFO Attack From Antarctica
By now, it is well known that the German Nazi movement survived World War II and is planning a "Fourth Reich" in combination with the forces of the "New World Order" to take over and enslave the planet. I mean, I think we can all pretty much call that one a no-brainer and move on.
But what few are aware of is the irrefutable evidence that the Nazis developed UFO technology, nuclear weapons and established a secret base in Antarctica - where they have bred hybrid uber-snowmen and sustained their ongoing plot against the Free World. Granted, given that World War II ended some 65 years ago, they seem to be taking their time about it; but far be it from us to lecture the Germans about being punctual. At any rate - it is believed by some researchers that an attack by Nazi superweapons will be the true destructive force that ends the world as we know it in 2012.
German UFOs and superweapons
As has been widely reported and thoroughly documented, the Nazis developed a wide range of hyper-advanced technologies. (Even Google is kind enough to provide readers with a handy timeline of Nazi Superweapons development!) These technologies include:
Secret Nazi Antarctica base
That may be all well and good, but how are the Nazis using this technology to conquer the world in 2012?
According to AboveTopSecret.com, there are eye-witness accounts confirming that the Nazis built a secret base in Antarctica where they developed advanced technologies and conducted secret UFO and cloning experiments, which is pretty much what you would expect Nazis to do.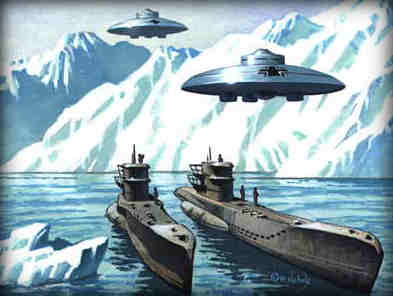 Based on information from many many sources, including the actual published book "Above Top Secret: Uncover the Mysteries of the Digital Age," and confirmed in the also actually published book "Adolf Hitler and the Secrets of the Holy Lance," we know that there is confirmed evidence that:
All of those involved could not confirm or deny whether they were involved in secret German operations to create mutated Nazi penguins - however, if you go to Antarctica and find penguins giving the Hitler salute with their flippers, I think you know what's going on. For those of us in the know, the conclusion is obvious: there are Nazis in Antarctica plotting to destroy the world in 2012. QED.
Part 5: How you can save yourself (or die more efficiently):
Go To Your Happy Place
Any of you who have seen the popular documentary "2012" will know that when the catastrolypse strikes, worldwide devastation on an epic scale will ensue. Even a smaller catastrophe like a simple massive cometary impact could cause significant inconvenience to those living in the areas destroyed by hypersonic shock waves. What can you do to avoid either - and hopefully both - of these outcomes?
Where do researchers claim you can be safe?
Many researchers have posed their thoughts on where you can weather the death-a-palooza, then cheerfully emerge into a post-apocalyptic world not unlike the video game "Fallout." Where do the authorities point us to?
The documentary "2012" pinpoints the Drakensberg Mountains in the KwaZulu Natal of Africa as the place to survive the world's end. Although apparently even if you make it you will be forced to put up with Oliver Platt so the desirability of survival is debatable. But other top researchers also point to the Drakensberg Mountains as the survival spot of choice. This location was first popularized by the Belgian researcher Patrick Geryl, who conveniently has a book you can buy about it. Some other authorities specifically recommend a comfy concrete bunker, but made with not too much iron since it evidently "attracts thunderbolts." Given what we know about the living conditions in the Drakensberg mountains, we will just hope the refuge from the apocalypse turns out to be somewhere with fewer roving packs of wild dogs and more Six Flags Amusement Parks.

---

Many sources identify Cuzco, Peru as prime real estate for surviving the catastrolypse. According to those in the know, the geology of the Cuzco area is "ideal for dealing with earthquakes and absorbing cosmic rays." (So even if you are killed by cosmic rays, your rock collection will be fine.) Or perhaps it is a specific cave in nearby Urcos, decorated with a cross and star as described by the mystic Fulcanelli, that is the only place to survive. Either way, it's a goldmine for the cabal of evil Realtors in Cuzco specializing in selling doomsday compounds to the New World Order's elite. For example, according to knowledgeable sources on the AboveTopSecret.com forums, "George W. Bush has bought 98,000 acres in the mountains of Cusco [...] I guess he figured out that the Denver International Airport Freemason facility was not going to work if Yellowstone blows." Correct or not, we will recommend this one since Peru looks like lots of fun.

---

Other sources point to anywhere but New York City. Anyone who watches documentaries (such as this one, this one or this one) will be familiar with how often New York City gets completely destroyed. But now we have even more detailed proof that a comet will strike New York City in the near future. Pastor Harry of the "Church of Philadelphia Internet" details how a comet in 2010 (it's okay his math is off, he probably means 2012) is foretold in the Bible. As a result, a 1000 foot tsunami will be created and submerge most of the US Eastern seaboard; which will be a great disaster except for in much of New Jersey. At any rate, it's probably safest to be anywhere with a low concentration of New York Jets fans, just on general principles.
With so many conflicting theories on where to go on 12/21/2012, what can a savvy survivalist do?
The easy way to survive - through attractive real estate investment!
While some people try to get you to purchase expensive books, tapes or other materials to learn how to avert the apocalypse, 2012omg makes it easy and free! We have scientifically identified the precise safest spot to survive the coming 2012 disaster. Rather than charge you to learn the location, we're telling you at no cost! So where is this magical place to guarantee your safety and security while those around you perish in flames?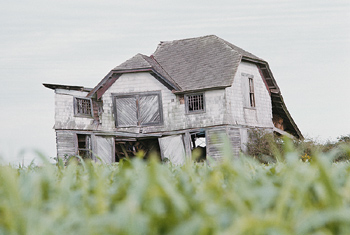 It's at our EXCLUSIVE 2012OMG TIMESHARE RESORT IN SCENIC EL RANCHO, COLORADO! Rather than reading heavy, word-filled "books" and then having to trudge out into the mountains and build your own drafty survival shelter, why not purchase a timeshare in a luxury condominium and survive in style? This way, you will not only live to see the wreckage of our civilization in 2013, you will have made a strategic investment in real estate - the only investment guaranteed never ever to go down in value for any reason! Best of all, our 2012omg Luxury Timeshare Condos feature amenities such as:
Located in scenic El Rancho, Colorado - home of many shrubs and tumbleweeds! Semi-high in the Rocky Mountains so you can survive any mega-tsunamis under 7,739 feet! Close to attractions like a store, a road, and a fire hydrant! Food service at nearby fine dining establishments featuring specialties such as Big Bite™ and Big Gulp™! (We do not recommend visiting the adjacted Rocky Mountain Oyster stand.) A 1/52 chance of surviving the apocalypse if it happens during your week there!
Visit today and as a bonus you will receive our sales pitch at NO COST! Call today for more information - there is no possible way you will regret it.
Or is this just what THEY want you to believe? Click HERE to see the REAL truth!