More Unnecessary Sequels: The Fourth Reich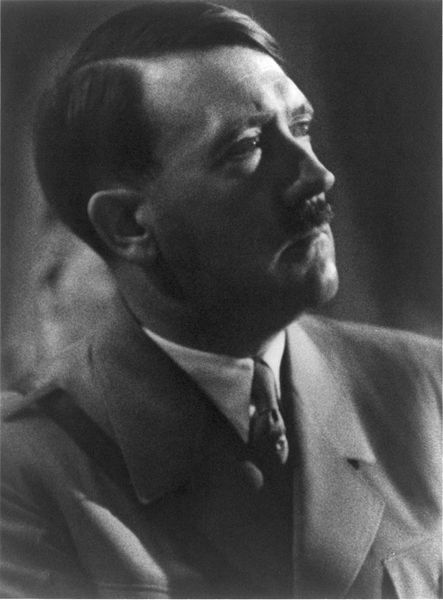 When looking for the true evil conspiracy behind the coming 2012 catastrolypse, the first place to look is obviously: the Nazis. Don't let their apparent defeat 65 years ago at the hands of Dwight D. Eisenhower, Josef Stalin or Indiana Jones fool you: they are very much around and still plotting to take over the world, enslave non-Aryan peoples and force everyone to purchase Volkswagens. They just appear to be taking their time about it.
The Nazis are astonishingly still around - just like Blockbuster Video
The Corporate Media perpetuates the myth that the danger of the Third Reich purportedly ended in 1945 with flimsily documented events like Hitler's death; Germany's capitulation and subsequent partition for 44 years; the capture of the Nazi regime's surviving leaders and their suicides or imprisonment or execution after the Nuremberg trials; and the decades-long search for Nazi escapees. Dupes of the Corporate Media and their (potentially alien) overlords will also spew bunk like saying that if the Nazis had massive hidden resources and advanced secret weapons, they might have used them to do something trivial like "win World War II." However, those with an eye for the truth know better.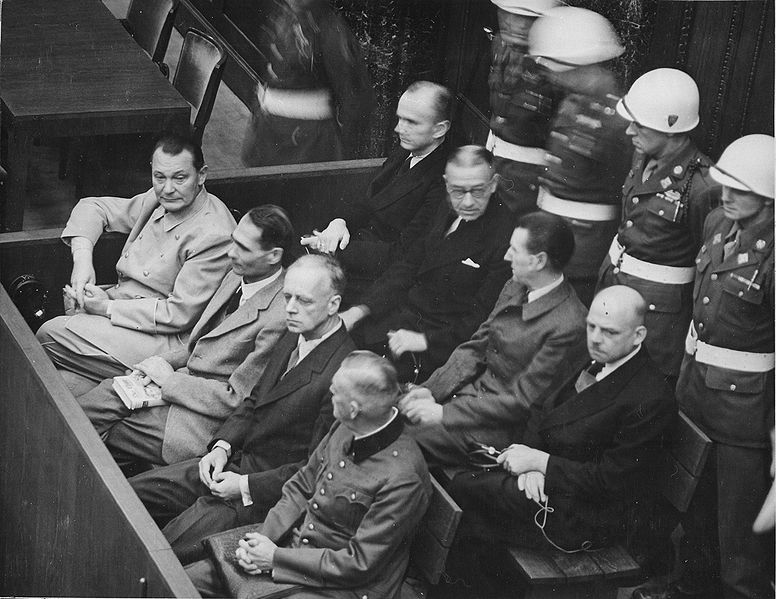 Just take a quick look around the truthiness-saturated Internets and you will find clear evidence of the Nazis' survival. These include the insidious "Operation Paperclip" in which Nazi scientists were secreted away and the Gestapo was absorbed by the CIA; the "Boys from Brazil" secret defection of Nazis to South America (note: if you search for "Boys from Brazil" on Google, turn the image search to "safe" mode); and the sinister plots to save Hitler's brain and/or clone Hitler's feet.
The Fourth Reich
You may be thinking, "a fourth reich? I have trouble keeping track of the first three." While this is a common problem, it's vital to understand what the "fourth reich" conspiracy is and how the Nazi collaboration with the New World Order may culminate in a 2012 world takeover. According to Wikipedia, "This neo-Nazi conspiracy is said to be animated by an 'Iron Dream' in which the American Empire, having overthrown its Zionist Occupation Government, gradually establishes the Fourth Reich, formally known as the 'Western Imperium,' a pan-Aryan world empire modeled after Adolf Hitler's New Order and the religious aspects of Nazism, as the best hope for the survival of Western civilization under the threat of the Judeo-Masonic conspiracy." Got all that?
But who are the conspirators behind this fourth reich to come? Will this modern German reich result in wholesale destruction and enslavement of humanity? Or will they just promote St. Pauli Girl beer and make Amtrak finally run on schedule? Possibly both. So what, really, is the fourth reich?
Many call the rise of Dutch ultranationalist politician Geert Wilders a resurgent fourth reich, aimed at reuniting the former Nazi-controlled Greater German Empire under a German-led European Union. This is very interesting to Europeans but frankly since it appears to be more concerned with controlling cheese production and BMW exports rather than world domination in 2012, we'll move on from this one.

---

Some believe that the fourth reich is a tool of the Antichrist, to be brought about through worship of Egyptian gods, secret mind-control drugs in vaccines, implanted bio-chips and the B.E.A.S.T. control system. This control system, which also goes by the name "Project L.U.C.I.D." is a joint work of the Gestapo, CIA, IRS, Interpol and other agencies apparently including the USDA (perhaps they will force everyone to have their Recommended Daily Allowance of 14 key vitamins and minerals). This fourth reich will apparently involve not just Nazi occultists but also all the aforementioned government agencies, Lucifer in control of the entire Catholic Church, and the Freemasons. I admire their willingness to be inclusive, but to left the werewolves out of this is just really uncool.

---

Others suggest that the fourth reich is a plot by the Bush family. It begins with Prescott Bush reportedly serving as financier for Nazis; somehow involves the Yale Skull & Bones society, Aimee Semple McPherson and (of course) the Antichrist; and ends up with George W. Bush using the 9/11 terrorist attacks as his version of Hitler's "Reichstag fire incident" to increase government powers and subdue internal dissent. I didn't finish reading it but I'm pretty sure that the Texas Rangers and Billy Bush are somehow involved too.

---

Still others believe that President Obama is the leader of the fourth reich, using inner-city children's after-school programs as an analog to the Hitler Youth which will presumably conquer America through pickup basketball games. Obama is, according to these researchers, a secret pawn of David Rockefeller and Zbignew Brzesinski, who is planning to enslave America through the "fairness doctrine", military police operations and T-shirt sales.

---

Yet other writers believe that it is a conspiracy of international bankers, Jews and Illuminati who are forming a New World Order based on principles of them being really rich and you not being rich.

---

It may also be a Detroit-based motorcycle club founded in 1967 which occasionally does charity benefits.
So to be honest it looks like the whole Fourth Reich thing is really disorganized and just not getting it done in terms of having a really solid plan to enslave the world by 2012. Frankly these groups all need to buy DayPlanners and maybe hold some touch-base calls every so often, o r they are totally going to get left behind by the other sinister organizations that are really focused on their 2012 plans - like the Illuminati, the Freemasons, and the Girl Scouts. But you didn't hear about that last one from us.